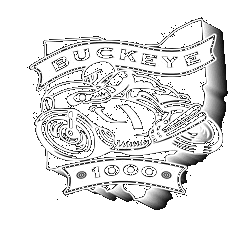 The first ever Buckeye 1000 was held July 28-29, 2001. An enthusiastic field of nearly 80 riders was on hand to kick off the event in the proper fashion. Riders were treated to an exclusive opening banquet held inside the Motorcycle Hall of Fame Museum at the AMA, catered by the renowned City Bar-B-Que. Add in celebrity appearances by Ironbutt Association Chairman Mike Kneebone and Guest Rallymaster L.C. "Bubba" Kolb, plus a fun yet challenging set of bonuses, and everyone was guaranteed more fun than a barrel full of monkeys, we tell YOU what.
Plus, we hear the chicken tasted pretty good, too.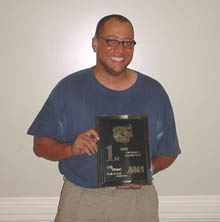 Please join us in congratulating Will Oulaw, who won the inaugural
Buckeye 1000 and a trip to the 2003 Ironbutt Rally, to boot!
Visit the TeamStrange Discussion Board for tips and touts.