Team Paula Behm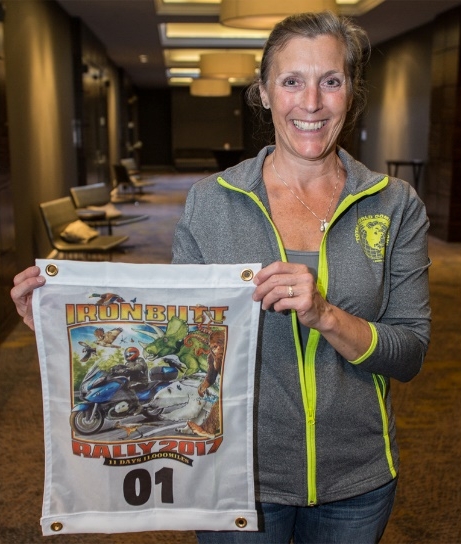 As many of you know, former Minnesota 1000 Rallymaster Paula Behm suffered a stroke in the fall of 2018. She was recently moved to an assisted living facility in West St. Paul, MN, and is working hard toward her goal of living independently.
Paula is now able to walk with a cane but remains non-verbal. She communicates through writing and hand gestures. She will be undergoing surgery soon to replace the bone flap in her skull that had been removed immediately after her stroke.
The expenses for her care are huge and her family has consented to accepting donations to help defray the costs that are not covered by insurance. There are some very specific needs that we can all help with:
AAC (Augmented & Alternative Communication) Device
This is the voice machine that will help Paula communicate and pave the way to independent living. The cost will be $2,000 and is not covered by insurance. The sooner Paula has this and learns to use it, the faster she can transition to the next phase of her life.
Foot Brace
Paula needs to be fitted with a brace for her foot. Her right foot is a little twisted when she walks, and this will help with stability and balance.
Transportation to Outpatient Rehab / Therapy
Paula needs to travel to Regions Hospital for outpatient rehab. There is a $25 charge each way for this transportation that will add up quickly.
A PayPal account has been set up for Team Paula Behm. If you would like to help Paula and her family with medical expenses, you can send funds via PayPal to:
Make sure to select "sending to a friend" to avoid fees.
Please share this information far and wide.