2023 Grand Tour of Minnesota
May 1 - October 31, 2023
TeamStrange Grand Tours are all about having another excuse to go out and ride your motorcycle to lots of new and unusual places. Since last year's inaugural Grand Tour of Minnesota (GTMN) was a success, we decided to have another. The GTMN will take you to 20 locations all over Minnesota. The locations were chosen, in part, to try and provide a varied and scenic riding experience. Here is a sneak peek of where you'll be heading (click for larger image):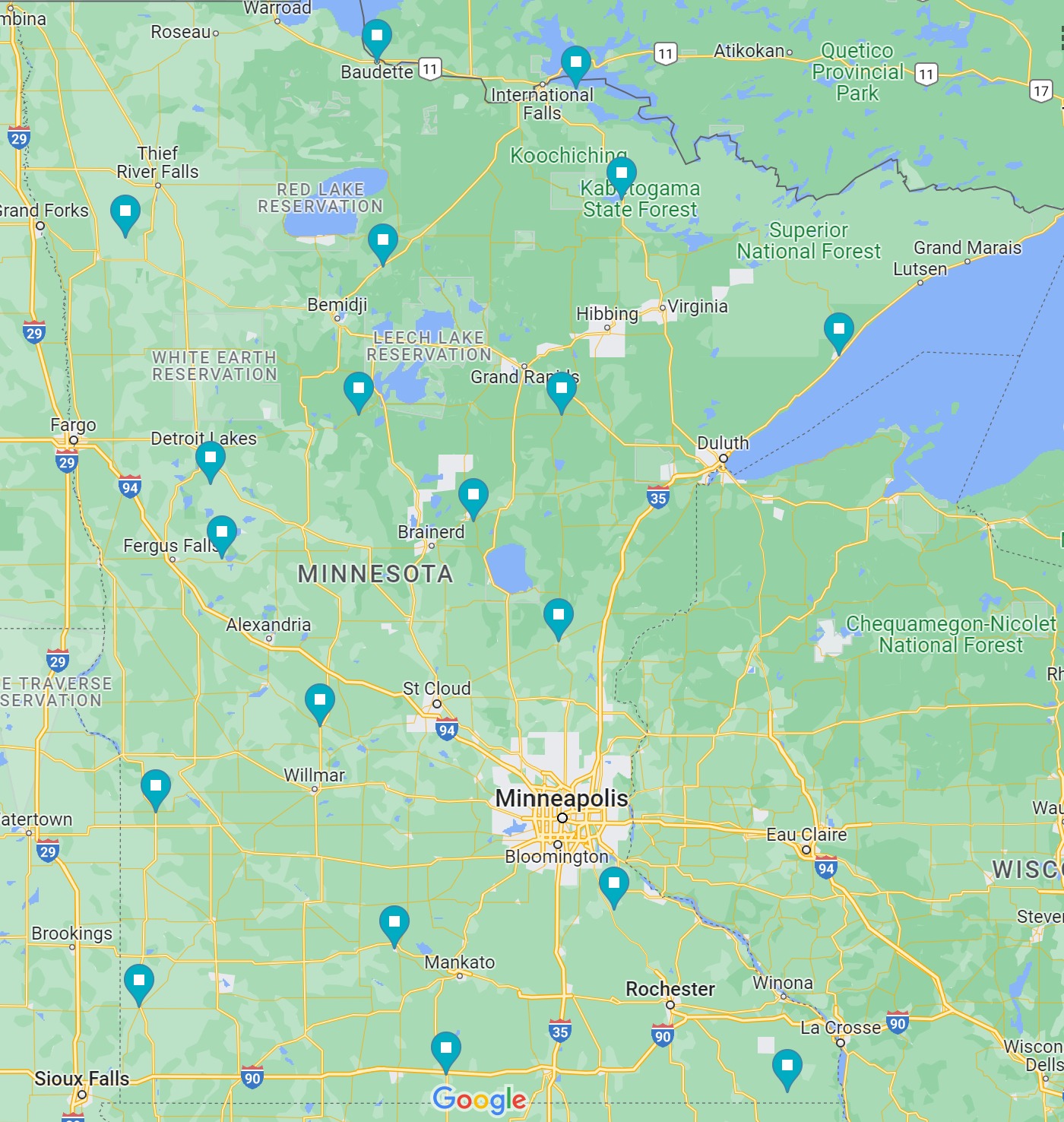 The entry fee is $35 and will include a GTMN passport and a sticker or two.
If you visit all 20 locations you will also earn a Finishers patch and sticker.
Proceeds are donated to charity. Last year we were able to donate $2000 to the Dr. James Weaver memorial scholarship fund (creator of the Grand Tour of Georgia which was the inspiration for the GTMN) and $3,000 to The Bridge For Youth in Minneapolis in memory of TeamStrange founder Eddie James.
Rules:
All bonuses must be visited between 05/01/2023-10/31/2023 to be considered a finisher of the GTMN.
The front of your Grand Tour passport must be visible in each bonus photo. While not required,it would make us very happy if you also included your motorcycle in the photos.
All photos must be received by 11/30/2023. Please submit your photos all at once to grandtourmn@gmail.com.
NOTE: Due to changes in the way PayPal now handles payments, we prefer that you pay by check.