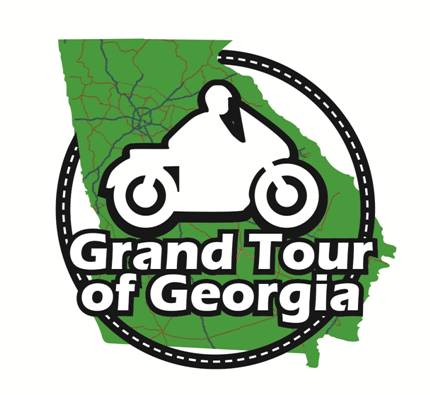 2023 Grand Tour of Georgia
April 1 - November 15, 2023
The 2023 Grand Tour of Georgia provides you a great opportunity to see parts of the beautiful state of Georgia that share a common theme. This is your Passport to some great riding!
Humans certainly like to create art to signify an event or memorialize a person or animal. The Grand Tour team have discovered some of the best examples throughout our great state. So the 2023 Grand Tour will highlight a variety of statues, sculptures, and monuments located throughout Georgia.
Some of these statues reflect the history that Georgia residents have partaken in over the years, other sculptures showcase the uniqueness, dare we say quirkiness, of some of the residents, and the remaining monuments simply signify how lucky we are in living (or visiting) here.
The tour will take you to 24 unique and special statues, sculptures, and monuments the Grand Tour team found interesting and worth a closer look during the 2023 riding season.
In all, there are 8 statues, 7 sculptures, and 9 monuments that make up the 2023 Grand Tour of Georgia. These locations maybe visited in any order. In order to be considered a finisher, you must visit at least 20 of the locations, which must include at least 6 statues, 6 sculptures, and 6 monuments. Of course you are welcome to visit all 24 locations.
See examples of 2023 locations below.